Dark circles under the eyes are so common nowadays. Often with bags, having dark circles under your eyes can invite unwanted comments about how tired you look. There are so many reasons for dark circles except for lack of sleep.
Fatigue may seem the most well-known cause, but there are many reasons for getting dark circles. There is no need for medical treatment and no need for concern in most cases. There is a lot of pressure on people to look perfect all the time so we are here for you with some home remedies.
How To Get Rid Of Dark Circles At Home
There are many methods to remove dark circles under the eyes at home. Here are the top 10 home remedies that may help you to get rid of dark circles under the eyes:
1. Cold Tea Bags
One of the easiest way and highly effective to combat these dark circles is to use cold tea bags. Use green tea and chamomile tea bags for quick results. It is thought that the residual caffeine helps to shrink blood vessels which reduces blood flow and reduces liquid build-up under your skin which helps to provide some relief from dark circles.
I know this is not a new idea. But I wanted to share with you my experience on how it has helped me so far. I have been using cold tea bags for about two months now, and I can say that my dark circles have decreased significantly since then. Cold Tea Bags are a popular product and they are available in the market in different sizes and shapes.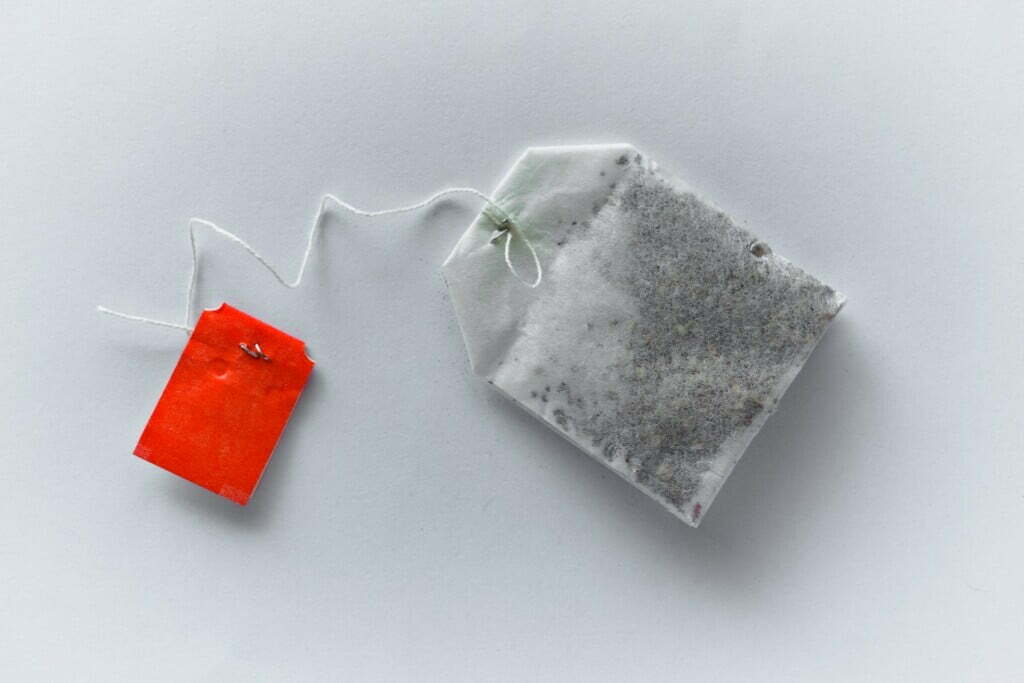 How To Use – Soak the bags in water and put them in the refrigerator for chilling. Remove from the fridge and place them on both your eyes for 10 to 15 mins. Repeat regularly.
2. Rose Water
Rose water is rejuvenating and refreshing and practically can be used easily on all skin types and for all skin-related issues. It's a mild astringent like cucumber, it can be also used as an effective skin toner. It has been shown to have anti-inflammatory and antibacterial properties. The rose petals are also rich in vitamin C, which helps with the production of collagen.
In addition, rose water offers some great benefits when it comes to dark circles under the eyes. It has been shown to reduce puffiness and swelling around the eye area, as well as lighten under-eye discoloration.
How To Use – Just soak cotton eye pads in rose water and put them over the eyelids. Leave it for 10 to 15 minutes. Repeat for a month every night to see the best results.
3. Tomatoes
Tomatoes are natural bleaching agents. Tomatoes are high in lycopene which helps create skin softer, more supple skin, as well as decrease dark circles. Lycopene is a natural antioxidant that helps in the treatment of skin cancer. The antioxidants in tomatoes also help in the treatment of wrinkles and aging skin.
Tomatoes are a rich source of nutrients and it is a good idea to include them in your diet. When used as an eye mask, they can help you to sleep better and get rid of dark circles.
How To Use – Mix well a teaspoon of tomato juice with a spoon of lemon juice and apply under the eye areas. Leave it for 10 minutes or so, and rinse off with cold water. Alternatively, you can also consume tomato juice mixed with lemon juice and mint leaves to get rid of dark circles.
4. Cold Milk
It's a natural cleanser for the eyes and also helps demulcent the sensitive skin around the eyes. Cold milk contains lactic acid that not only helps to reduce puffiness but also lightens the skin. The potassium in milk allows the skin to remain better moisturized, leaving you with softer and supple skin.
The main benefit of using cold milk as a dark circles remover is that it's an inexpensive treatment that anyone can use. It is one of the most versatile ingredients in your kitchen. It can be used to remove dark circles and make the skin tone look brighter.
How To Use – Dip a cotton ball in cold milk and apply it to the eye area. Leave it for a while and later wash the eyes with cold water. Repeat at least thrice a week!
5. Aloe Vera
Aloe Vera is a popular plant that has many uses. It can be used for treating skin conditions and as an ingredient in skincare products. It is also very helpful for removing dark circles under the eyes. Aloe vera is a moisturizer and has anti-inflammatory properties. Aloe vera also helps to nourish the skin and prevent premature aging.
Aloe vera has been used for centuries as a treatment for skin problems, including dark circles and acne. The gel can also be applied to the eyes to help with puffiness and dark circles. Aloe vera can be found in many different forms, including liquid, gel, or powder.
How To Use – Before hitting the sack, apply Aloe Vera gel under the eyes and massage for 5-7 minutes. Don't wash unless you feel uncomfortable and sticky.
6. Potatoes
A study conducted by the British Journal of Dermatology found that potatoes are effective in reducing the appearance of dark circles under the eyes due to their high levels of vitamin B6 and antioxidants. The study also found that potatoes had a pH level close to human skin which is why they are so effective in reducing dark circles.
The potato's high water content also hydrates the skin. Potatoes are a surprising source of vitamin C also. It contains natural bleaching properties that can lighten the skin under your eyes and prevent puffiness around them.
Also, Learn how to gain weight with the help of potatoes.
How To Use – Take chilled potatoes and grate the. Then extract the juice into a bowl & soak cotton pads for a minute. Place them on your eyes for 20 minutes and wash them with normal water.
7. Orange Juice
Dark circles are a common problem that many people suffer from. There are many ways to remove them, but using orange juice is one of the best options. It can be used as a natural remedy for this problem.
Orange juice is a natural and healthy way to remove dark circles. It contains vitamin C which helps in the process of collagen production and also helps in the lightening of dark spots. It helps to reduce puffiness and dark circles by hydrating the skin. It can also be used as a makeup primer or mixed with other ingredients in order to help create a more moisturizing foundation.
Also, learn how to remove pimple marks at home with the help of orange peel powder.
How To Use – Add a few drops of glycerin to orange juice and soak the cotton pad for a minute. Place them under your eyes. You'll see the benefits of orange's vitamins as well as the natural glow that glycerin gives to your skin.
8. Apply Moisturizers Twice Daily
Don't forget this good habit of applying moisturizer twice a day. Use a light moisturizer in the daytime and be sure to use a heavier moisturizer and eye cream before going to bed. There are many eye creams also that can be used as eye moisturizers.
However, there is a remedy for this problem – moisturizer with vitamin C in it. Many companies have started using this solution to remove dark circles. The vitamin C in the moisturizer helps make the skin look healthier and younger.
9. Meditation And Yoga
Dark circles are a common issue among people. Dark circles can be caused by a number of factors such as lack of sleep, dehydration, inflammation, and poor blood circulation. Meditation and yoga are the best ways to reduce dark circles.
Meditation is the practice of focusing on your breath and body sensations in order to achieve a calm state. It has been used for centuries to help people with various conditions like depression, anxiety, insomnia, and chronic pain.
Yoga not only calms down the mind but also helps to regulate the body clock, and addresses most body problems from the core.
10. Regular Sleep
Regular sleep is one of the most important aspects of our health and beauty. It helps us maintain a healthy body and mind. But, sometimes, we don't get enough sleep or we are not able to sleep better due to stress. This leads to dark circles around our eyes.
Regular sleep ensures that your skin has enough time to rest, repair, and regenerate. This keeps your skin younger as well as your overall health. Your biggest weapon for preventing and reducing dark circles is regular basis sleep. Sleep at least 8 hours a day.
Video: Remove Dark Circles
Final Words
Dark circles come and go. It is quite common. It can be genetic or it can be a normal part of getting older or a lack of sleep. It is okay to conceal them with makeup but the best way to keep them in control is naturally by mentioned home remedies.
There are a number of at-home treatments available if they bother you. Follow all the simple guidelines which I explained earlier and take some extra and you will see the results definitely.
Should you want to know more? get in touch with our experts and subscribe to us for the weekly newsletter. We'll take it from there.
Now I'd like to hear from you:
Do you have any experience or questions regarding "How to Remove Dark Circles under eyes at Home?" Either way, please dive in and leave a comment below.