There's more than one way to apply eyeliner but here we are giving you the best one and easy tips to apply eyeliner perfectly and this is definitely free tips. Applying eyeliner is not an easy task for beginners. It requires a lot of practice and patience to get it right.
Using Eyeliner is a popular beauty accessory that is applied to the upper and lower eyelids in order to draw attention to the eyes. This article discusses how to apply eyeliner with a basic tool like a pencil so that you can better shape your eyes with this easy hack.
Types of Eyeliner
A Perfect liner can make you an attractive woman. There are a number of types of eyeliner that vary in thickness, length, and color. In this section, we will discuss the types of eyeliner that exist today. From using liquid eyeliner to the most prevalent eye pencil, you'll be able to find out what your favorite type of eyeliner is.
Liquid Eyeliner
The use of Liquid eyeliner is a popular trend that has grown in popularity over the years with time. It can be applied easily, dries quickly, and provides an instant glamour effect to your eyes. When using liquid eyeliner, it is important to consider where you want your applicator tip to sit when applying the product as it will determine where you get the sharpest line on your eyelid.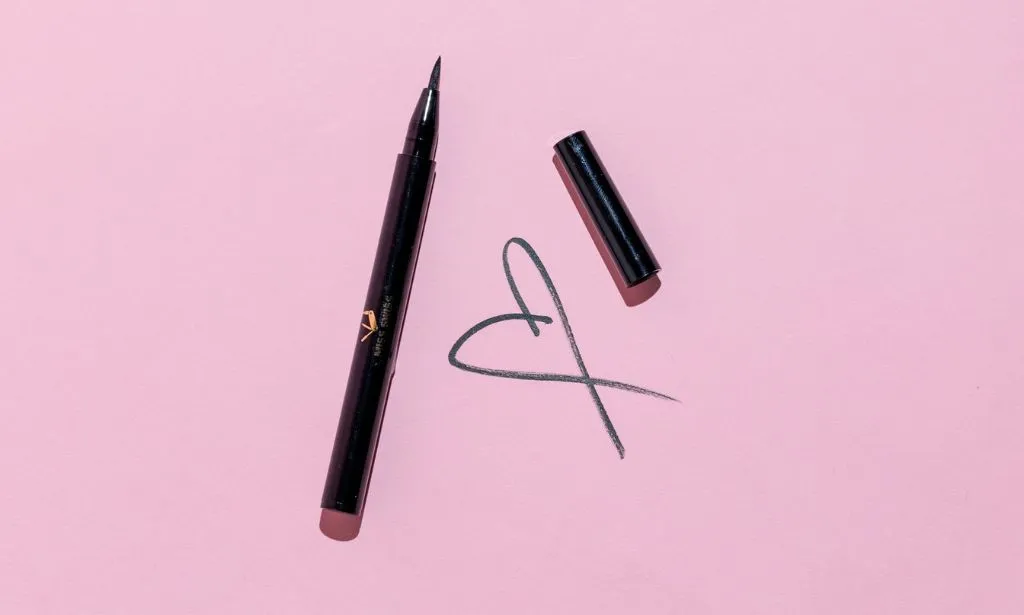 Liquid eyeliner leaves a thin, delicate line that is perfect for increased definition. It is easy to make and looks great. There are many different brands in the market that offer liquid eyeliner in various colors.
Pencil Eyeliner
Pencil eyeliner is the best way to achieve a smoky eye in a very short amount of time. It can be easily blended and blended out. To do so, start by lining your eyes with a thin line of black pencil liner to define your lash line.
Pencil eyeliner is a technique that you can use to draw eyeliner using a pencil. It's easier to apply and less messy than using liquid or gel liners.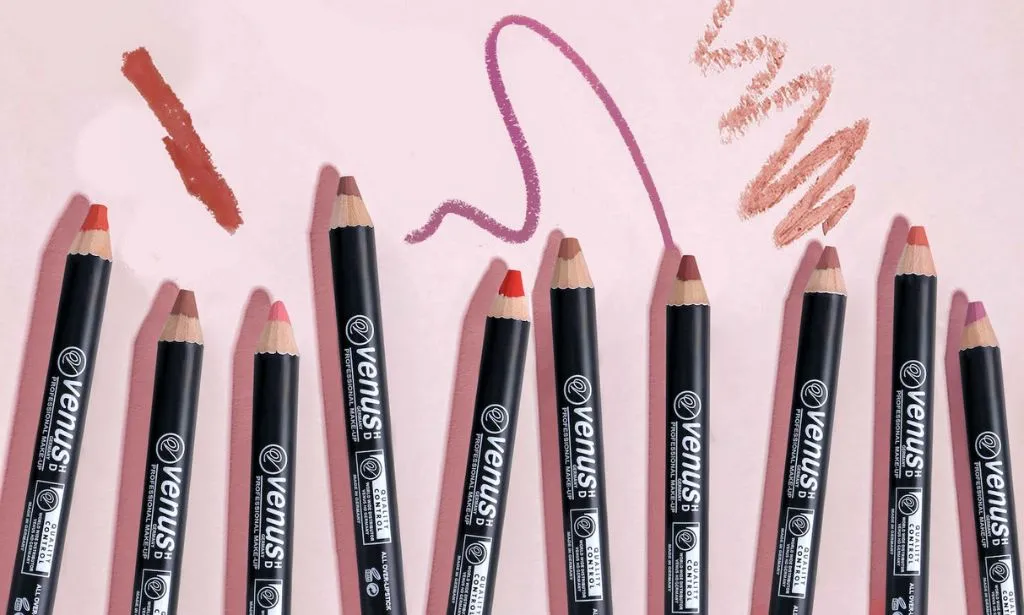 Pencil eyeliner has existed for a long time, but it gained popularity in the 1990s when it was used as a makeup trend. It's pretty easy to do and doesn't require any practice before you can start drawing on your eyes.
Gel Eyeliner
Gel eyeliner is a great product for those who don't want to spend a long time applying black liquid eyeliner. It comes in a tube with the gel in it and is easy to apply.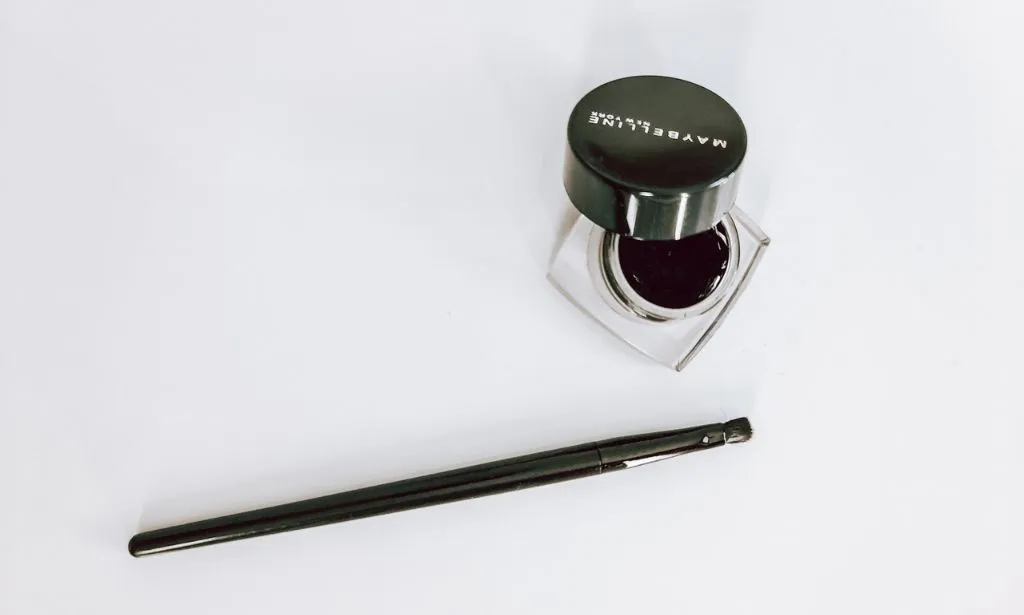 A lot of people are turning to use gel eyeliner because they are more comfortable with the application process and they don't have to worry about smudging liquid eyeliner. Some people also use gel liners because they want a more intense look as well as one that lasts longer than traditional liquid liners.
Read this for Valentine's Day Quotes.
How To Apply Eyeliner Perfectly
Step 1: Prep Your Eyes
You should start by making sure your eyes are properly cleansed and that the area around your eyes is clean. So moisturize your face and apply eye cream around your eyes.
In order to prepare your eyes for applying eyeliner, you should not use a regular or harsh eye makeup remover. Instead, you should use an eye makeup remover that is made specifically for the eyes.
Check this, If you want to know How To Get Glowing Skin.
Step 2: Start With A Clean Base
If you want to see a clear application, a good trick is to use an eyeshadow primer on the eyelids, concealer under your eyes, and on top of your eyelids before you use your eyeliner. This gives you a clear canvas to apply the eyeliner and makes it look more professional. Also, Blend it well with the help of a setting powder.
Step 3: Line Away!
Now comes the main part of the article – the eyeliner. Use a thin brush with smooth bristles or a pencil on it to apply the eyeliner along your lash line as close to your natural lashes as possible. Once you are done, do the same with the other eye. Try to keep it symmetrical.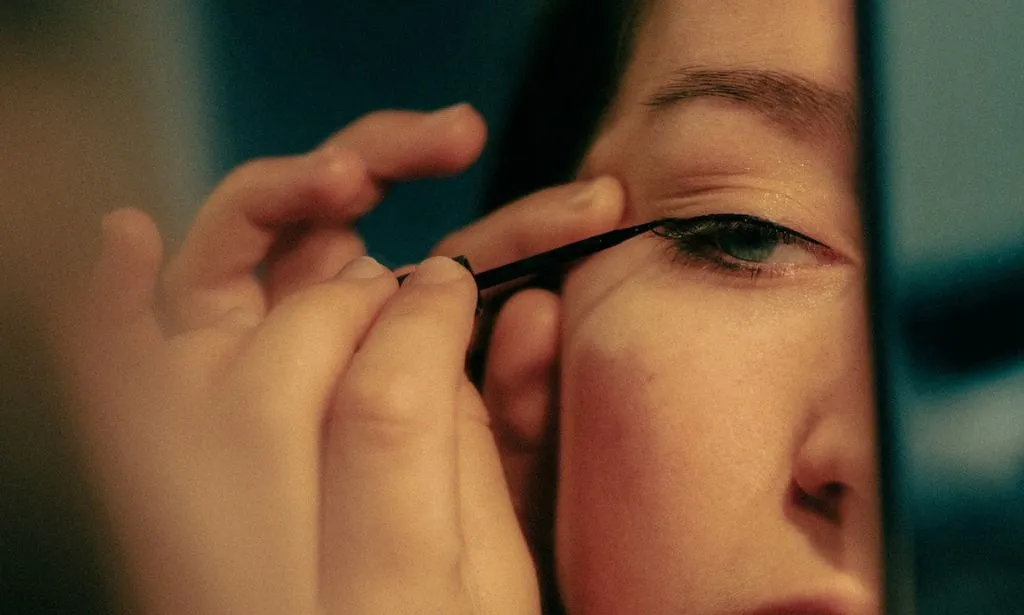 Make sure you use small strokes and lines. Always Try with thin lines otherwise, you'll create a mess out of it.
Also, check Women's Day Quotes.
Step 4: Wing It Out!
Wings are one of the most popular eyeliner looks these days. They can make your eyes look bigger and more striking. One common mistake when applying eyeliner is not making wings. how to avoid this?
Wings are created by extending the line all the way to the edge of your eye, following the natural curve of your lower lid. Blend the eyeliner into your lash line to create a perfect cat eye. It takes practice, but with time and patience, you will be able to create a wing that looks like you did it on purpose.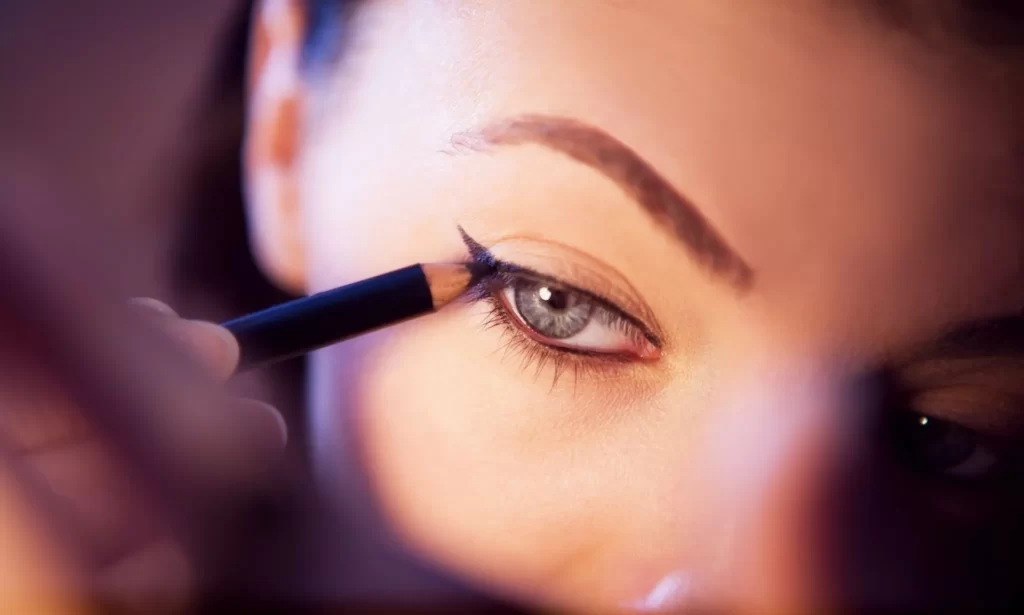 Step 5: Finishing The Look!
In order to create the perfect finish, it's best to use a shadow liner. This is because it allows you to achieve a thicker line with just two strokes and without having to go back over for repair work. The key to applying eyeliner is using just enough pressure; too much can result in a smudge line. Apply mascara, and you're done!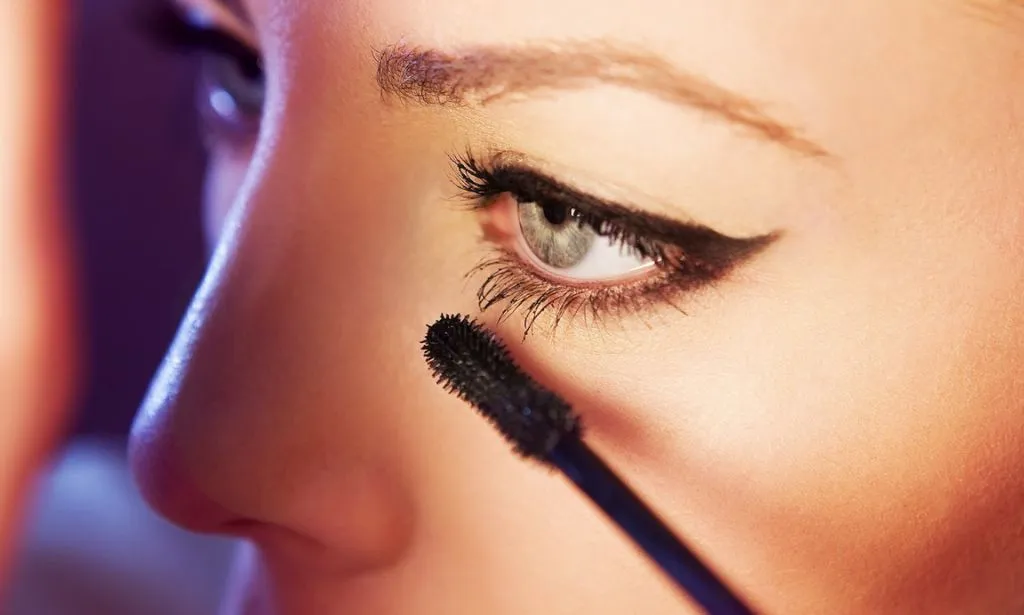 More Tips And Tricks To Use Eyeliner
To create a perfect winged eyeliner, use a liquid liner brush to start at the inner corner of your eye and then draw a line up to your brows.
Always finish off your liner with mascara to add volume and length.
When applying, make sure you have somewhere to rest your elbow. This helps you apply with a steady hand and gives you a clean and precise finish. If you have a desk, it's best to do your makeup on that.
Use a cosmetic mirror. Trust me, This helps a lot.
Always look down while using eyeliner.
Don't stretch your eyelids while creating wings.
You can apply liner using tape or a credit card to create the wing.
If you are worried about your skin during Holi festival, check this pre and post Holi skin care tips.
Video: Apply Eyeliner
FAQs: How to Apply Eyeliner
1. How do you properly apply eyeliner?
First, you have to make sure that your eyelids are clean and dry. Then, you need to pick the right color of eyeliner. This is usually a dark brown or black liner for those who prefer a natural look.
Finally, you should start by lining the outer corner of your eye with the liner using one continuous stroke from the lash line up to the end of your eyebrow. Then, repeat this step on the inner corner of your eye and then finally on your waterline (the area between your lashes).

2. Do you put eyeliner over or under eyelashes?
There are two schools of thought when it comes to applying eyeliner. Some people put the eyeliner over their lashes, while others put the eyeliner under their lashes.
The debate about whether to put on eyeliner over or under your eyes has been going on for years. It is recommended to put eyeliner over the eyelashes. This will make sure that it will not smudge or smear, and will last all day long.

3. Is eyeliner pencil or liquid better?
The best eyeliner for you will depend on what eyeliner look you are going for. Liquid eyeliners are great for beginners because they are easier to apply. Pencil liners are great for those who want a more dramatic look because they make the line more intense.

4. Should older ladies wear eyeliner?
Many people think that it is not appropriate for older ladies to wear eyeliner. They think that it makes them look too young and inappropriate. However, there are some people who think that it is perfectly fine for them to use eyeliner if they want to.
It all depends on the individual and what they want to do with their appearance.

5. How can I make my eyes more attractive?
We all want to look attractive. But sometimes we need a little help. Here are some tips to make your eyes more attractive.
1. Get enough sleep
2. Keep your eyes hydrated
3. Curling Your lashes
4. Groom Your eyebrows
5. Massage the skin around your eyes
Final Words
Eyeliner is not an easy skill to master. Lining up your eyeliner can take time – and you might end up looking sloppy or smeared. This article will provide a step-by-step guide on how to apply eyeliner so that you can achieve the perfect winged look.
There are many ways that you can use to apply eyeliner, but first and foremost you need to have a steady hand. Be prepared for your eyeliner to get all over your face and makeup brush if it's not applied carefully. By following these simple steps, you can apply mascara easily without any difficulty.
Should you want to know more? get in touch with our experts and subscribe to Women Slogans for the weekly newsletter. We'll take it from there.
Now I'd like to hear from you:
Do you have any experience or questions regarding "How to Apply Eyeliner – Simple Tips?" Either way, please dive in and leave a comment below.